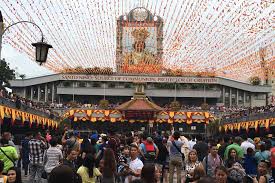 Good Morning Everyone.
It's me again your blogger for today.
I want to share a unique tradition held in Cebu, Philippines every month of January. It is called "Sinulog".
The Sinulog-Santo Niño Festival is an annual cultural and religious festival held on the third Sunday of January in Cebu City, and is the centre of the Santo Niño Catholic celebrations in the Philippines.
Pit Senyor 2019 for everyone…(from chip)